Evidence of a Job Well Done
At Smarts Bifold Doors, we take our job seriously. When you order your doors with us, you're ordering a top-quality bi-door installation, and peace of mind. We pride ourselves on being a leading contractor in the United Kingdom, offering the expert design, manufacture, and installation of custom products for a range of clients.
We offer comprehensive guarantees as well as full accreditation to ensure that you enjoy a professional experience from start to finish.
There are many other accreditations available, but none of them offers you, the customer, full peace of mind and an assurance that the work will be done correctly.
When working with a bifold door company, ensure that they have:
These three organisations are aligned with the government offering real assurance that the company is qualified to do the work, operates with relevant licenses within the United Kingdom and will complete the supply and installation in accordance with the applicable building regulations.
Smarts Bi-Fold Doors has GGF Membership
Glass and Glazing Federation
If you're looking for bifold doors, it is essential that you work with a company that has a Glass and Glazing Federation membership. The Glass and Glazing Federation governs the standards of the bifold door industry aligning with and giving input on government building regulations.
The Federation keeps up-to-date with the latest industry legislation. The GGF works with the government to develop the standards for insulation and safety that suppliers and installers need to adhere to. GGF provides deposit indemnity for retail homeowners.
Members of the Glass and Glazing Federation (GGF), routinely submit internal paperwork and compliance documentation for scrutiny as well as undergoing regular staff training. The GGF checks the validity of the company, measures customer satisfaction and ensures that we comply with the latest industry standards for insulation and safety.
Smarts Bifold Doors has Glass & Glazing Federation Accreditation
The Glass and Glazing Federation (GGF) represents companies that manufacture, supply or install glass and glazing products in the UK and internationally.
Being the industry authority, the GGF promotes best practice and helps shape the highest technical and health & safety standards. The Federation is also the industry's main voice in local and national politics influencing policy and legislation.
Smarts Bifold Doors has Glass & Glazing Federation Insurance GGFi
The Glass and Glazing Federation Insurance GGFi is the insurance company owned by the GGF. As the authority in the industry, the insurance they offer is, without doubt, the best warranty available for homeowners. The GGFi keep a check on the promises and process carried out by the insured company. They are a responsible supplier of insurance services for the home improvement industry, offering the best warranty protection for homeowners.

Installed homeowners are eligible for GGFi when buying installed glazing products from us. With GGFi, homeowners are protected for the duration of the warranty period.
Smarts Bifold Doors is FENSA Accredited
FENSA is a government-regulated organisation that offers proof that replacement window and door installations meet the required building regulations and are registered with the local council. This includes all glazing products. For each completed homeowner replacement installation, we provide a building regulation compliance certificate for the glazing products that we have removed and installed.
Smarts Bifold Doors is Trustmark Registered
Smarts Bifold Doors is a Trustmark Registered Business. When you work with us, you know that you're working with a company that meets the required standards, offers excellent customer service, and is technically competent with excellent trading practices. Trustmark is a government-endorsed quality scheme that covers work that a consumer chooses to have done on their home.
Smarts Bifold Doors has TSI Approval
The Chartered Trading Standards Institute is a professional association representing trading standards professionals. Smarts Bifold Doors is TSI approved, which means that we have agreed to provide good standards of services to customers. This includes clear, transparent information before a contract is signed, as well as a clear complaints procedure.
At Smart's Bifold Doors We Offer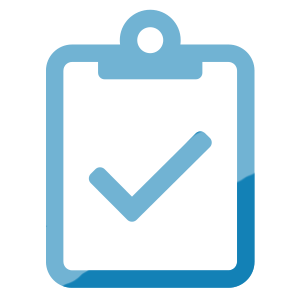 Free Quotes
Tell us what you need and we'll create a bespoke quote just for you.
QUALITY INSTALLATIONS
We know what we're doing with over 40 years personal experience in the manufacture and installation of aluminium products.
Best Offers
Whether you need bi-folding doors, patio doors or windows, we offer the best.
Secure Payments
Our secure online system ensures that your data remains completely safe.