High-Quality Bi Folding Door Designs That Are Both Practical and Stylish
Bi Fold Doors are One of the Most Popular Choices for Both Commercial and Domestic Door Installation
With a similar aesthetic to large sliding glass doors, their major difference is revealed when the doors are opened. With bi fold doors, each panel concertinas back to create a much larger open space, as well as a way to move between an indoor and outdoor space easily.
For home extension projects, this can make an entertaining area much larger and more inviting, and for bedrooms and kitchens can allow the peace and calm of nature from outdoors to come indoors.
For commercial applications such as pubs and restaurants, bi fold doors can create a larger area for seating more customers and, on warmer days will help to facilitate a feeling of being in the outdoors while dining.
Choose Your Size
The Smarts high quality roof lights and door systems designed to make the transition from inside to outside seamless.
Bi Fold Doors for Your Home Extension
Bi Fold Doors Unite Your Home's Internal and External Areas
Homeowners generally choose to add an extension to their home for one primary purpose: to create more space and have a bigger home. There are many reasons to create extra space, but one of the most common, and most exciting, is to create a bigger space for socialising and spending quality time with friends and family. If this is your end goal, bi fold doors can make your dream a reality by creating a larger living room, expanding the kitchen, or even joining an indoor entertaining area such as a conservatory with an outdoor patio or deck.
It's not just a practical decision; building an extension is an important aesthetic choice too. An extension, if done correctly, can dramatically improve the look and feel of your home as well as increasing the amount of space available. One of the best ways to maximise your use of space while focusing on a beautiful aesthetic is to install aluminium bi fold doors that will help to get the most out of the new extension.
With their slim frames and large double glazed (or triple glazed glass), bi fold doors will make the extension feel more spacious by filling it with beautiful natural light. In addition to this fresh energy and spaciousness, you will also benefit from beautiful, uninterrupted views and easy access to outside.
Slim Bi Fold Doors to Maximise Light and Complement Your Design
Bi Fold Doors Offer Full, Customisable Flexibility for Your Extension
To ensure that your extension blends in the rest of the house, it's important to choose a door solution that will blend in well. Bi fold doors like the Smarts Visifold 1000 that we install features beautifully slim sightlines at a sleek 132mm without compromising on a sturdy, secure design. In this way, the doors do not become the focal point of the room but can enhance the design by ensuring that the maximum amount of light is able to enter.
Smarts Visifold 1000 bi fold doors offer unmatched variety and flexibility. Every new project has different requirements, from the size of the opening to the finish that is needed. Aluminium bi fold doors can be customised to match the interior and exterior of the home as they are available in over 200 RAL colours, as well as a number of metallic and textured finishes.
Additionally, bi fold doors come complete with an industry-leading locking system to give homeowners complete peace of mind. They can also be supplied with integral blinds so that you can have complete privacy when you need it but without the hassle of having to keep blinds dust-free.
And with glazed glass as well as high-performing weather seals and frames that are thermally efficient, your extension will remain warm and inviting, even in the cold winter months. An extension should be much more than just an added extra for your home; rather it is an opportunity to enhance the look and feel of your home making it a place that you're happy to come home to at the end of the day.
Domestic Applications for Bi Fold Doors
Because bi fold doors are able to instantly lift the aesthetic of a room and open up any space, there are many benefits to installing them if you are extending your home.
The benefits of using bi fold doors for your extension:
Commercial Uses for Bi Fold Doors
Bi Fold Doors for a Pub or Restaurant
If you are opening or currently run a bar, restaurant or eatery; you know first-hand the importance of providing a great experience and a welcoming eating environment. But creating the right atmosphere is a challenge, particularly if there is an outside eating area that needs to be taken into consideration.
Having the flexibility to open up your restaurant or pub to enjoy good weather on a hot summer's day gives diners a better experience, as well as creating more seating space. This is the perfect use case for bi fold doors where a relaxed al fresco dining experience will entice people to choose your restaurant. And when all your tables are full, adding more tables is easy because your venue has expanded with the additional available floor space that is now available.
The Benefits of Bi Fold Doors for an Eatery
Bi fold doors have many benefits for restaurants are bars, and because they can be uniquely customised to meet the specific requirements of each installation, they can match the design of the restaurant perfectly.
Deciding whether bi fold doors are the best fit for your eatery will depend on the configuration of your restaurant and what you want to offer. In many cases, such as a poolside restaurant or a pub with an outside eating area, bi fold doors will be the best way to maximise your floor space and create an inviting, inclusive dining experience for your customers.
Specifically, for bars and restaurants, bi fold doors are able to offer:
A Beautiful, Secure Solution for Your Home and Business
One of the major reasons our customers sometimes feel cautious about pursuing a bi fold door installation for either a personal or commercial project is because they are worried about the security implications. Their concern is that, while bi fold doors look amazing, they may be compromising on security.
But there really is no need to worry. Aluminium bi fold doors are completely secure and come standard with industry-leading technologically-advanced locking mechanisms. Whether you're considering them for a domestic installation such as a conservatory extension, kitchen or dining room, or if you want them for a commercial application such as a restaurant or pub, they are still the best option. With bi fold doors, you get the design quality that you need, an easy to maintain solution and doors that are completely secure.
To ensure that your home or business is completely secure, bi fold doors have multi-point locking mechanisms and toughened double glazing. If privacy is a concern, they can also come with integral blinds.
Bi fold doors are beautiful, stylishly minimalist addition to any home extension project or commercial installation. Available in a wide range of finishes and customisaitons to fit your needs, it's no surprise that bi fold doors are amongst the most popular door solution for domestic and commercial applications.
Personalise Your Bifold Door System
Compared to other bifold door systems, ours allow in the maximum amount of light and offer the least amount of obstruction when enjoying your view. This is because we use aluminium bifold door frames that create a distinctive slimline silhouette to add a sense of space and elegance. Your bifold doors can be uniquely tailored to your needs because of the range of options and customisations that are available. Choose from different frame sizes, folding formats arrangements, the number of sashes and more to get the perfect solution for your home or business.
A Completely Flexible Bifold Door System; Customised to Your Needs
Get a solution that's designed to meet your unique needs.
With our bifold doors you get:
Our Customers Love Us, You Will Too
Excellent service from start to finish. They helped us through the design process and kept us informed during manufacture. The doors look great in our new kitchen. Thank you.
Excellent service, always someone to assist with any questions or queries. Very happy & would not hesitate to recommend. Overall, quality service at a sensible price.
I am very happy with this company and their service from start to finish. I would definitely recommend them in future. The doors are beautiful
At Smart's Bifold Doors We Offer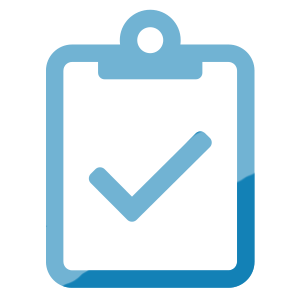 Free Quotes
Tell us what you need and we'll create a bespoke quote just for you.
QUALITY INSTALLATIONS
We know what we're doing with over 40 years personal experience in the manufacture and installation of aluminium products.
Best Offers
Whether you need bi-folding doors, patio doors or windows, we offer the best.
Secure Payments
Our secure online system ensures that your data remains completely safe.