A Colour Range That's Innovative and Long-Lasting
Creative Colours for Your Aluminium Doors
We offer colour coatings that are specifically designed to offer you a consistently excellent solution, one that is flexible enough to match your needs. Choose a finish that's durable, scratch-resistant and won't corrode.

Whether you're looking for a subtle metallic sheen, an anodised finish or colour-rich shades, you'll find a colour that perfectly complements your home's aesthetic. From contemporary new builds to restoration projects, our protective colour coatings are available in a full range of inspiring colours and finishes for your project.
Our unmatched colours range from whites and pastels through to vibrant reds and maroons. And with the Sensations and Cotswold palettes, you have access to a uniquely textured finish. We can match an existing colour or create a statement with a striking contrast.
Our doors can be manufactured in a dual-colour format. Here you can choose to have different colours for the inside and outside of the door, or specify different colours for the outer frame and door sash.
Introducing the range of metallic finishes that offers an unbeatable combination of style and durability. Popular for use in both architectural and restoration projects, the unique palette of colours opens up a whole new approach to aluminium doors.
The Sensations range is resistant to corrosion with a durable, scratch-resistant finish.
For traditional projects and conservation areas, the Cotswold colour range is the perfect choice with its selection of classic shades and warm tones. It provides the ideal finish for both new-builds and heritage properties.
Colour-rich coatings in a variety of shades and hues are available in our Naturals range, offering a stylish colour coating for your doors.
The Naturals range offers versatile shade options and full-protection for your home's aluminium doors.
Alchemy is our premier range of finishes. An innovative, new solution; it is a hybrid of anodised and powder coating. The range combines the aesthetics of an anodised finish with the high level of protection and durability that a powder coat finish offers.
Perfect for designer doors, the Creations colour range is designed to offer a striking, distinctive solution. These elegant, timeless shades create an elegant, bespoke focal point for a home.
Choosing an Aluminium Doors Has Never Been This Much Fun​
With so many different colours and finishes to choose from, our colour range will provide inspiration for your project. Whether you're renovating, or fitting a new-build, we have the perfect colour coating for you.
Attention to Detail
Our Colours are Applied with Care
Our colour finishes stand apart from the rest as they are applied to your door's hardware and locking mechanism. And as each door leaves the factory, it receives a final quality inspection before it is delivered to you with pride.
At Smart's Bifold Doors We Offer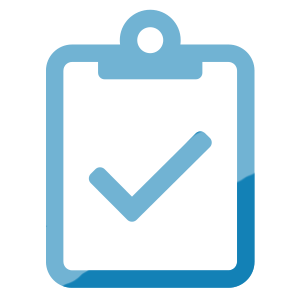 Free Quotes
Tell us what you need and we'll create a bespoke quote just for you.
QUALITY INSTALLATIONS
We know what we're doing with over 40 years personal experience in the manufacture and installation of aluminium products.
Best Offers
Whether you need bi-folding doors, patio doors or windows, we offer the best.
Secure Payments
Our secure online system ensures that your data remains completely safe.