Sale!

ALUK 3000 x 2100 (Ref SOLD)

£

1,948.00 plus vat

Get Top of the Range Products at a Significantly Reduced Rate

Order a quality, pre-manufactured product to complete your renovation, extension or improvement project.

Please note that all our special offers are once-offs, sold as-is. They are not available for any customisations, and it is a once-off (there is only one of this particular product). After the product has been sold, it's gone, and there will be no further products of the same description.

If you're interested in this item, please get in touch, either through our website or over the phone, but don't delay, it is one of a kind and is unlikely to come around again.

All sale items are sold on a first-come, first-serve basis in accordance with our terms and conditions.
Order Your Discounted Bifold Door Today
Doors in our clearance section change regularly based on what we have available and cannot be customised as they have already been pre-manufactured. Bifold doors are an excellent way to bring a fresh, contemporary aesthetic to any home and offer a seamless way to transition from inside to outside as they fold away completely.
Browse our range of discounted bifold and patio doors.
Our Smarts Visofold 1000 Aluminium Bifold Doors offer a stylish solution for homes and businesses. Designed to exacting technical and performance specifications, with our discounted items, you can have access to the best-selling bifold doors on the market, at a reduced rate.
Choose Your Size
The Smarts high quality roof lights and door systems designed to make the transition from inside to outside seamless.
Slim Bi Fold Doors to Maximise Light and Complement Your Design
Bi Fold Doors Offer Full, Customisable Flexibility for Your Extension
To ensure that your extension blends in the rest of the house, it's important to choose a door solution that will blend in well. Bi fold doors like the Smarts Visifold 1000 that we install features beautifully slim sightlines at a sleek 132mm without compromising on a sturdy, secure design. In this way, the doors do not become the focal point of the room but can enhance the design by ensuring that the maximum amount of light is able to enter.
Smarts Visifold 1000 bi fold doors offer unmatched variety and flexibility. Every new project has different requirements, from the size of the opening to the finish that is needed. Aluminium bi fold doors can be customised to match the interior and exterior of the home as they are available in over 200 RAL colours, as well as a number of metallic and textured finishes.
Additionally, bi fold doors come complete with an industry-leading locking system to give homeowners complete peace of mind. They can also be supplied with integral blinds so that you can have complete privacy when you need it but without the hassle of having to keep blinds dust-free.
And with glazed glass as well as high-performing weather seals and frames that are thermally efficient, your extension will remain warm and inviting, even in the cold winter months. An extension should be much more than just an added extra for your home; rather it is an opportunity to enhance the look and feel of your home making it a place that you're happy to come home to at the end of the day.
Personalise Your Bifold Door System
Compared to other bifold door systems, ours allow in the maximum amount of light and offer the least amount of obstruction when enjoying your view. This is because we use aluminium bifold door frames that create a distinctive slimline silhouette to add a sense of space and elegance. Your bifold doors can be uniquely tailored to your needs because of the range of options and customisations that are available. Choose from different frame sizes, folding formats arrangements, the number of sashes and more to get the perfect solution for your home or business.
At Smart's Bifold Doors We Offer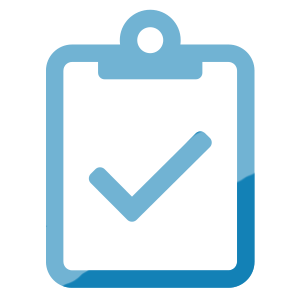 Free Quotes
Tell us what you need and we'll create a bespoke quote just for you.
QUALITY INSTALLATIONS
We know what we're doing with over 40 years personal experience in the manufacture and installation of aluminium products.
Best Offers
Whether you need bi-folding doors, patio doors or windows, we offer the best.
Secure Payments
Our secure online system ensures that your data remains completely safe.
Our Customers Love Us, You Will Too
Excellent service from start to finish. They helped us through the design process and kept us informed during manufacture. The doors look great in our new kitchen. Thank you.
Excellent service, always someone to assist with any questions or queries. Very happy & would not hesitate to recommend. Overall, quality service at a sensible price.
I am very happy with this company and their service from start to finish. I would definitely recommend them in future. The doors are beautiful