Open up your home with our slimline bifold doors
Our Most Popular Bifold Door
Our Smarts Visofold 1000 Aluminium Bifold Doors designed to meet the highest technical specifications, offering a fully flexible solution for homes and businesses. The configuration of the doors can be individually customised, and set to fold internally or externally. You can also choose whether you want the single entrance door at the side, so all the panels fold one way at one side, or in the middle, with a double door entrance.
Choose Your Size
The Smarts high quality roof lights and door systems designed to make the transition from inside to outside seamless.
Bi Fold Doors that are Built to Last
Brought to you by the country's leading supplier of aluminium windows and bifolding doors, Smarts Visofold 1000 is built on 35 years of experience with a commitment to the highest levels of design expertise and dedicated support services.
Smarts Visofold 1000 Product Information
Product Benefits
With Visofold 1000 Bifold Doors you can enjoy:
Slimline profiles with reduced sightlines
Square or rounded end options
Variable locking mechanisms
Product Description
The Smarts Visofold 1000 has a number of domestic applications. They can be used as an alternative to sliding doors or to open up an entire wall of your kitchen or conservatory. The folding door system is designed to make the most of your beautiful views, and to make the transition from inside to outside seamless.
For businesses, commercial applications include bars, cafés and restaurants where the Visofold 1000 creates a glazed screen that is the perfect solution, whatever the weather. The bifold doors allow in the maximum amount of light while keeping the heat in when it's cool outside. And for those warm, sunny days, the doors glide open easily to open up an entire wall. The flexible design means that you can choose to fold the sashes internally or externally and you can also decide where to place the opening. Placing the opening at the side means that all the sashes fold one way, at one end, creating a single entrance door for easy access. Alternatively, the entrance can be in the middle, with sashes folding to either side to give the option of a double door.
The Visofold 1000 doors all come standard with a polyamide thermal break which works to enhance the performance of the doors and improves their U-value. Weather resistance is further improved with EPDM high quality gaskets and weather brushes. The bifold doors comply with the requirements of Building Regulations Document L 2010 and security is prioritised with our multi-point lock mechanisms. These locks are installed on the main opening sashes, and each of the floating mullions has a shoot-bolt.
Thresholds that could be a trip hazard are a thing of the past as all Visofold 1000 doors have the option of low thresholds or rebated thresholds. Low thresholds offer unimpeded access as a primary benefit, while rebated thresholds provide improved weather resistance.
Delivery & Installation
Visofold 1000 systems can be ordered on a supply-only or supply-and-fit basis.
Our experienced fitters have many years of experience in folding door installations, and we are proud of our high customer satisfaction ratings. Please note that the guarantees we offer will differ based on whether we fit the doors, or if you choose to do it yourself.
Bifold doors in standard colours with confirmed production sizes and full payment will be manufactured within two weeks.  Supply-Only orders will be delivered on the following delivery to your area.
Bi folding doors in standard colours with a 10% deposit will be confirmed with client and when approved by the client and balance paid, will be manufactured in two weeks. Supply-Only orders will be delivered on the following delivery to your area.
Non-standard colours can add two or three weeks to delivery and will be quoted on a job by job basis.
Installed orders will be installed within two weeks of production completion.
The above is an indication of planned times we will whenever possible do our best to accommodate short delivery orders.  During busy times of the year deliveries can be extended.
Delivery periods quoted are not the essence of the contract.  We will do our best at all times to match the advised delivery.
FAQ
These are the questions we get asked most frequently about our Visofold 1000 systems.
What are the different glass options?
Standard Double Glazing – You can choose from a wide range of glass options. The standard double-glazed units include toughened safety glass sealed units with Low-E values. They are filled with 90% argon gas and have a warm edge spacer-bar. The U-value of these units is 1.2 W/M²K.
Unglazed – If you would prefer, doors can be supplied unglazed, allowing you to source your glass from a different supplier. Please note that if you choose this option, you will need to comply with building regulations.
Staycool Solar Glazing – Staycool solar glazing offers protection from the sun's direct heat and reflects glare, and in the winter offers thermal insulation with U-values as low as 1.1 so that you home stays warm. This industry-leading glass technology reflects 57% of direct solar heat and provides a reduction in glare of 35%. These benefits are achieved without using coloured glass, and in addition to offering you increased comfort, your flooring and furnishing will be better protected against fading and sun damage.
Other Options –  For better U-values we offer other optional glazing specifications including triple glazing and Krypton glass. Please get in touch if you would like to know more about these options.
All our glazing options exceed the current regulation specifications that stipulate a maximum U-value of 1.8 with our double glazing achieving a U-value of 1.5, and Staycool around 1.1.
Are the doors fully secure?
Yes, SMARTS Visofold 1000 doors come with a free upgrade to Ultion cylinders, the most secure cylinder on the market. The Ultion Cylinder offers double anti-snap protection, 2 attach locks, 11 pins (double the number of regular door locks), reinforced protection and 8 drill defences.
What colours are available?
Our wide range of colours means that you can choose the perfect finish for your bifold doors, whether you want a contemporary look or more of a classic feel. Your accessories can also be colour matched so that handles and hinges can either match or contrast with your doors. And there is a dual colour option so you can select a different colour for the outside and inside of your doors.
The aluminium bifold doors have a powder-coated paint finish. The most popular colours are RAL 7016 (Anthracite Grey), RAL 9010 (White) and RAL 9005 (Black). Because these colours are painted in such large quantities, they are the most cost-effective; but there are over 200 finishes to choose from including wood and metallic.
Why do you only offer aluminium?
We want to offer the best solution for your home, and with aluminium bifold door frames we know that you're getting unbeatable strength and durability so that your doors will stay looking great for years, even decades, to come.
Aluminium frames provide a low maintenance solution that incorporate a thermal break. This ensures that our bifold doors are effectively insulated against heat loss, helping to raise a home's internal temperature and reduce the risk of condensation.
I'm not sure what I want, can I talk to someone?
Yes, we'd love to chat. Please give us a call on 0203 321 1955, or alternatively email us to arrange a visit to one of our conveniently located showrooms in Alcester or South Croydon.
Technical Specifications
Brand – Visofold
Material – Aluminium PolyamideDual Colour – Yes
Thermally Broken – Yes
NBS Available – Yes
Fixed Max Width (mm) 1200mm (per sash)
Fixed Max Height (mm) 3000mm (per sash)
Fixed Max Weight (kg) 100kg (per sash)
Slide Folding Door Max Width (mm) 1200mm (per sash)
Slide Folding Door Max Height (mm) 3000mm (per sash)
Slide Folding Door Max Weight (kg) 100kg
Glazing (mm) 24mm, 28mm, 32mm, 34mm, 36mm double or triple glazed units
Frame Depth (mm) 70mm
Typical Sightlines (mm) 132mm
U Value 1.5W/m²K using 1.0 W/m²K
Air Class 4, 600Pa
Water Class E, 750Pa
Wind Class 4, 1800Pa
Document L Compliant – Yes
BS 6375-1:2009 – Yes
A Completely Flexible Bifold Door System; Customised to Your Needs
Get a solution that's designed to meet your unique needs.
With our bifold doors you get:
A Dual Colour for Your Doors
Colour Combinations, Customised For Your Home
Our dual colour solution means that you don't have to choose just one colour. With the Visofold 1000 you can choose a dual-colour finish and have different colours for the inside and outside of your door.

The most popular dual-colour choice is white on the interior to match your home's aesthetic, and anthracite for the exterior to blend in with your garden.
Our Customers Love Us, You Will Too
Excellent service from start to finish. They helped us through the design process and kept us informed during manufacture. The doors look great in our new kitchen. Thank you.
Excellent service, always someone to assist with any questions or queries. Very happy & would not hesitate to recommend. Overall, quality service at a sensible price.
I am very happy with this company and their service from start to finish. I would definitely recommend them in future. The doors are beautiful
At Smart's Bifold Doors We Offer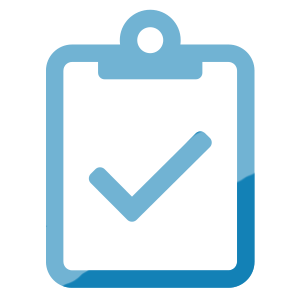 Free Quotes
Tell us what you need and we'll create a bespoke quote just for you.
QUALITY INSTALLATIONS
We know what we're doing with over 40 years personal experience in the manufacture and installation of aluminium products.
Best Offers
Whether you need bi-folding doors, patio doors or windows, we offer the best.
Secure Payments
Our secure online system ensures that your data remains completely safe.