Aluminium and Glass Sliding Doors for Your Home or Business
Add Value to Your Home with Sliding Doors
Choose a quality product that's built to last
One that looks good whatever the weather, keeping you cool in summer and warm in winter. Our sliding doors offer slim profiles with large panes of glass to offer you uninterrupted outside views as well as maximising the sunlight in the rooms of your home.
This is perfectly matched with the attention that we give to the design and manufacture of each door. This ensures that every door leaving our factory comes standard with industry-leading thermal efficiency, high-quality materials and construction, easy-to-use mechanisms, top of the range multi-point locking security for complete peace of mind.
Once installed, the door panels glide effortlessly on the rollers, and large-size versions offer floor to ceiling glass for a beautiful aesthetic. We also offer a 90° open corner option with low-level thresholds for reduced trip-risk and easy access.
Choose Your Size
The Smarts high quality roof lights and door systems designed to make the transition from inside to outside seamless.
How to Choose New Sliding Doors for Your Home
Sliding doors used only to be found in the wealthiest homes, but modern manufacturing and new technology have made the doors much more accessible, and there are now a wide range of options to choose from. Before you order your new sliding doors, spend a bit of time thinking about where they will be installed and how much space do you need to move between the linked spaces.
While there are other options, sliding doors offer the least interruption to your space. They glide along a track such that, when opened, one glass pane slides over the other. This provides an important space-saving solution that can be opened to make moving between the home and garden easy. If your home or garden has limited space, sliding doors gives you're the opportunity to open up your home to the outdoors without needing a lot of space to do so.
Our Sliding Doors are Flexible Enough to Meet Your Requirements
When selecting the space for your sliding doors, measure the amount of space available, sliding doors are an excellent solution particularly in areas that do not allow for a full swinging door such as a conservatory or balcony.
If you are replacing old sliding doors, you can take the opportunity to change the size of the aperture as the new patio doors don't need to be the same size as the old ones. You can choose a solution that stretches the entire length of the wall creating a larger glass area and giving the perception of an expanded living space as well as letting in more light. Increasingly in the UK, we tend to spend the majority of our time indoors, but if you want to reverse that trend in your home, the large glass panels in the sliding doors mean that you can enjoy views of your garden which will help you feel more connected to nature. As the indoor-outdoor living trend continues to grow, make sure your home benefits from the updated aesthetic that sliding doors can offer.
It can get hot in the kitchen with cooking for the family, especially in the summertime where a lack of ventilation in your home can send temperatures skyrocketing. Sliding doors are an easy way to increase the ventilation in your kitchen, as well as the rest of the house. In addition, as the kitchen tends to be one of the most popular areas of the home, additional space for entering and exiting with sliding doors can help with the flow of traffic.
Sliding doors are one of the best ways to add a lot of light to a room, so converting part of the garage into an extra room, maximising the use of a balcony, and installing sliding doors in a conservatory are all excellent solutions for bringing in more light and ventilation.
There are many options when it comes to glass sliding doors; you can control sun hear, add privacy and improve the thermal efficiency of the sliding doors. Innovative glass technology means that you don't have to have curtains but can customise your glass with double and triple glazing for improved U values, self-cleaning glass, as well as anti-glare options. There are also integral blind options that can be opened and closed manually or via remote.
A Sliding Door is the Perfect Addition to Your Home
Whether you're looking for a stylish, discrete door solution to link your indoor and outdoor areas, or wanting to open up an entire wall of your kitchen to the outdoors.
Aluminium sliding doors serve as an entrance and exit for a room
Dramatically increase the amount of light and feeling of space, and provide beautiful views of your garden and beyond. They're simple to open and close and, when closed, ensure that you can stay warm even if it's cold outside. And, by providing access to the outside views, create a natural focal point for the room.
Aluminium sliding doors have the benefit of large panes of glass that let in a lot of natural light
The benefits of this in summer are clear – especially with the longer days and increased amount of sunshine. But it's also important, if not more so, in winter where you want to let as much natural light into your home as possible. Aluminium sliding doors have larger glass panes than standard sliding doors because of the durability that aluminium offers. This makes our sliding doors both a practical addition to your home, as well as a distinctive design feature.
The Benefits of Sliding Doors
Creating a timeless, contemporary style for your home has never been simpler.
Installing our aluminium and glass sliding doors offers you:
Customisable Sliding Door Options
The Benefits of Using Sliding Doors for Your Home
Our Customers Love Us, You Will Too
Excellent service from start to finish. They helped us through the design process and kept us informed during manufacture. The doors look great in our new kitchen. Thank you.
Excellent service, always someone to assist with any questions or queries. Very happy & would not hesitate to recommend. Overall, quality service at a sensible price.
I am very happy with this company and their service from start to finish. I would definitely recommend them in future. The doors are beautiful
At Smart's Bifold Doors We Offer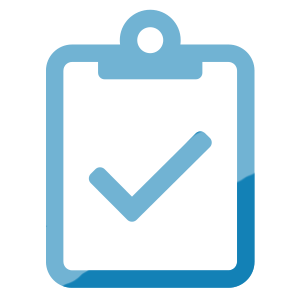 Free Quotes
Tell us what you need and we'll create a bespoke quote just for you.
QUALITY INSTALLATIONS
We know what we're doing with over 40 years personal experience in the manufacture and installation of aluminium products.
Best Offers
Whether you need bi-folding doors, patio doors or windows, we offer the best.
Secure Payments
Our secure online system ensures that your data remains completely safe.