SMARTS Visoglide Plus Patio Doors
A Flexible Solution to Maximise Light and Space for Your Home
High-Performance Sliding Patio Doors for Homes and Businesses
Our Visoglide Plus Aluminium Patio Doors are built to the highest technical specifications, providing a durable, lightweight solution for residential and commercial applications. Offering excellent value for money, these affordable aluminium sliding doors have been specifically designed to maximise the amount of glass with the benefit of uninterrupted panoramic views and a living space that is transformed with natural light.
Choose Your Size
The Smarts high quality roof lights and door systems designed to make the transition from inside to outside seamless.
Patio Doors You Can Trust
Brought to you by the country's leading supplier of windows and patio doors, the Visoglide Plus is built on 35 years of experience and a commitment to the highest levels of design expertise and dedicated support services.
Smarts Visoglide Plus Product Information
Product Benefits
With Visoglide Plus Aluminium Patio Doors you can enjoy:
Contemporary Styling

Large Span Doors Available

Made to Measure

Glass Upgrades

Supply-Only or Fitted

Comprehensive Guarantee
Product Description
The Visoglide Plus patio door system delivers superior thermal performance coupled with contemporary styling and a durable performance guarantee.
The system is the perfect solution for sliding commercial entrances, offering a large opening aperture, or for residential applications, providing a flexible sliding door system. Visoglide Plus sliding doors let in the maximum amount of light and offer stunning, uninterrupted views.
Designed with both form and function in mind, the Visoglide Plus profiles has improved strength and weather resistance, and all main sections include an extended polyamide thermal break. This allows the product to achieve a U-value of 1.6 W/m²K when installed.
The Visoglide Plus sliding doors are available in both single and dual colour and can be customised in a wide range of standard and non-standard finishes including the Sensations range. Additionally, the patio doors can be installed with an auto-sliding mechanism (this is sold separately).
Available with the following options:
Sliding or lift and slide opening

Slim interlock

Colour-matched accessories

Double or triple track

British Standard Kitemarked system achieving: KM 530838 PAS 24:2012
Delivery & Installation
Visoglide Plus systems can be ordered on a supply-only or supply-and-fit basis. Our experienced fitters have many years of experience in sliding patio door installations, and we are proud of our high customer satisfaction ratings. Please note that the guarantees we offer will differ based on whether we fit the doors, or if you choose to do it yourself. Patio doors in standard colours with confirmed production sizes and full payment will be manufactured in two weeks. Supply-Only orders will be delivered on the following delivery to your area. Patio doors in standard colours with a 10% deposit will be confirmed with client and when approved by the client and balance paid, will be manufactured in two weeks. Supply-Only orders will be delivered on the following delivery to your area. Non-standard colours can add two or three weeks to delivery times and will be quoted on a job by job basis. Installed orders will be installed within two weeks of production completion. The above is an indication of planned times we will whenever possible do our best to accommodate short delivery orders. During busy times of the year deliveries can be extended. Delivery periods quoted are not the essence of the contract. We will do our best at all times to match the advised delivery.
FAQ
These are the questions we get asked most frequently about our Visofold Plus systems.
What colours are available?
Our wide range of colours means that you can choose the perfect finish for your sliding doors, whether you want a contemporary look or more of a classic feel. Your accessories can also be colour matched so that handles and hinges can either match or contrast with your doors. The aluminium patio doors have a powder-coated paint finish. The most popular colours are RAL 7016 (Anthracite Grey), RAL 9010 (White) and RAL 9005 (Black). Because these colours are painted in such large quantities, they are the most cost-effective; but there are over 200 colour options to choose from.
Why do you only offer aluminium?
We want to offer the best solution for your home, and with aluminium patio doors we know that you're getting unbeatable strength and durability so that your doors will stay looking great for years, even decades, to come. Aluminium sliding patio doors provide a low maintenance solution that incorporates a thermal break. This ensures that our doors are effectively insulated against heat loss, helping to raise a home's internal temperature and reducing the risk of condensation.
I'm not sure what I want, can I talk to someone?
Yes, we'd love to chat. Please give us a call on 0203 321 1955, or alternatively email us to arrange a visit to one of our conveniently located showrooms in Alcester or South Croydon to view patio doors for sale.

Technical Specifications
Brand – Visoglide
Material – Aluminium Polyamide
Sliding Door Max Width (mm) Within height & weight limitations
Sliding Door Max Height (mm) 2500mm (Sash)
Sliding Door Max Weight (kg) 200kg
Glazing (mm) 38mm double or triple glazed units
Frame Depth (mm) 100mm
Typical Sightlines (mm) 117mm (OF) 83mm (Interlock)
Dual Colour – Yes
Thermally Broken – Yes
NBS Available – Yes
U Value 1.6 W/m²K based on using a sealed unit with 1.0 W/m²K centre pane
Air Class 3, 600Pa
Water Class 7a, 300Pa
Wind Class AE, 2400Pa
Document L Compliant – Yes
Kitemark – Yes
BS 6375-1:2009 Yes
The Widest Range of Options for Patio Doors
Get a solution that's uniquely customised to your needs.
With our patio doors you get:
Our Customers Love Us, You Will Too
Excellent service from start to finish. They helped us through the design process and kept us informed during manufacture. The doors look great in our new kitchen. Thank you.
Excellent service, always someone to assist with any questions or queries. Very happy & would not hesitate to recommend. Overall, quality service at a sensible price.
I am very happy with this company and their service from start to finish. I would definitely recommend them in future. The doors are beautiful
At Smart's Bifold Doors We Offer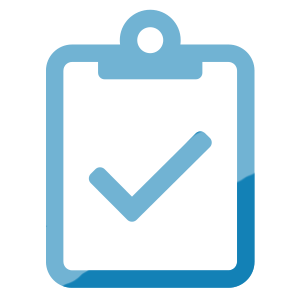 Free Quotes
Tell us what you need and we'll create a bespoke quote just for you.
QUALITY INSTALLATIONS
We know what we're doing with over 40 years personal experience in the manufacture and installation of aluminium products.
Best Offers
Whether you need bi-folding doors, patio doors or windows, we offer the best.
Secure Payments
Our secure online system ensures that your data remains completely safe.