Innovative, Thermally-Optimised Flat Rooflight Systems
Add Value to Your Home with Conservation Rooflights
Reap the Rewards for Years to Come
Whether you're planning a new kitchen extension or need to replace an existing flat rooflight, our bespoke solutions are designed to be flexible enough to meet your needs. We want to help you create a light, spacious-feeling living area that the whole family will enjoy.
More light with no less privacy
Lighting is one of the best ways to transform the look and feel of a living area. We recommend installing a minimalist roof lights for flat roofs that will link the inside of your home to the outdoors seamlessly. And because they are flat roof skylights, rather than windows, more light doesn't mean that you need to compromise on privacy.
Built to fit the project you're working on
Our custom roof lights are effective and attractive, making them the ideal daylighting solution for a wide range of project types. With a frame that's designed to maximise both thermal performance and light ingress, we offer an innovative system for any remodel, refurbishment or extension.
Choose Your Size
The Smarts high quality roof lights and door systems designed to make the transition from inside to outside seamless.
Conservation Rooflights that Combine Stylish Design with Industry-Leading Performance
Find the right solution that's uniquely customised to your needs.
With our flat rooflights you get:
Showcase Your Interiors with Natural Lighting
Get a purpose-designed rooflight that is minimalist with slim sightlines, yet effortlessly elegant. Flat roof skylights allow natural light to flood your home's interior, making it the ideal skylight solution for modern homes.
Create Light, Spacious Living Areas
Introducing an innovative, thermally broken skylight solution for flat roofs, our conservation rooflights provide excellent thermal protection and enhanced energy efficiency. Keep cool in summer and warm in winter with a high-quality aluminium roof lights that are built to last.
Aluminium Frames for a Long-Lasting Solution
Prioritising designs that are strong, durable and stylish.
Customised to Meet Your Needs
An Innovative, Modern Natural Light System for Your Home
Our roof lights ensure that the emphasis is on effectively lighting the interior of your home with a slimline frame that allows for the maximum amount of natural light to enter your home. We blend top-quality design, excellent performance and long-lasting durability to deliver rooflights for flat roofs.
Our Flat Roof Skylights Offer a Unique Range of Benefits
Our Customers Love Us, You Will Too
Excellent service from start to finish. They helped us through the design process and kept us informed during manufacture. The doors look great in our new kitchen. Thank you.
Excellent service, always someone to assist with any questions or queries. Very happy & would not hesitate to recommend. Overall, quality service at a sensible price.
I am very happy with this company and their service from start to finish. I would definitely recommend them in future. The doors are beautiful
At Smart's Bifold Doors We Offer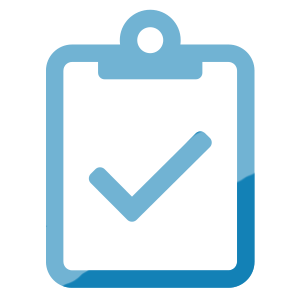 Free Quotes
Tell us what you need and we'll create a bespoke quote just for you.
QUALITY INSTALLATIONS
We know what we're doing with over 40 years personal experience in the manufacture and installation of aluminium products.
Best Offers
Whether you need bi-folding doors, patio doors or windows, we offer the best.
Secure Payments
Our secure online system ensures that your data remains completely safe.