High-Quality Bifolding Door Designs That Are Both Practical and Stylish
Our Most Popular Bifold Door
Our Smarts Visofold 1000 Aluminium Bifold Doors designed to meet the highest technical specifications, offering a fully flexible solution for homes and businesses. The configuration of the doors can be individually customised, and set to fold internally or externally. You can also choose whether you want the single entrance door at the side, so all the panels fold one way at one side, or in the middle, with a double door entrance.
Choose Your Size
The Smarts high quality roof lights and door systems designed to make the transition from inside to outside seamless.
Bifold Door Installations
The System that Unites Your Home's Internal and External Areas
Choosing a bifold door system is an investment in your quality of life. You're choosing a solution that is going to bring together your indoor and outdoor areas when open; and offer you uninterrupted views of your garden and beyond when closed. Not only does your home benefit from the added light and feeling of space, but you also have a living area that can quickly adapt to your needs.
Bifold Doors are Flexible, Durable, and Timeless
Bi folding doors are the perfect solution for homes and businesses that require a more flexible approach to their space. They're easy to operate and can be relied upon to instantaneously transform the look and feel of an area depending on your requirements. From closed to open, and back again – operating the doors is easy and quick. And their peerless design with slim sightlines means that you'll be enjoying your bifold doors for years to come.
Fully Accredited Bifold Door Supply and Installation
Our bifold doors have undergone stringent quality and performance testing, which is just one of the reasons that they're the UK's most popular bifold door. They are constructed and installed in such a way as to exceed building regulations. Smarts Bifold Doors are members of the Glass and Glazing Federation, FENSA accredited and TrustMark certified.
Our Bifold Doors Systems are Flexible Enough to Meet Your Requirements
If you have an upcoming design project for your home or business, our bi folding doors are up to the challenge.
For domestic applications, bifold doors are an effective alternative to sliding doors offering a different way to use your living space. This is due to their ability to maximise your views when closed, and when opened, they fold away to make a harmonious transition from inside to outside, bringing your garden into your home. Because you have control over the number of sashes your folding door has, the opening can be small or large, even opening up an entire wall of a kitchen or conservatory.
In commercial settings, bi fold doors have the potential to transform a café, bar or restaurant by creating a glazed screen that offers an adaptable solution to match the weather conditions. On cooler days, or when there is inclement weather, the doors close tightly to seal in warmth while still allowing the maximum amount of light in. On warmer days the doors can be stacked to one side opening up a full wall, giving your customers access to the outside.
For both domestic and commercial installations, we offer a variety of opening configurations to suit your requirements. Sashes can be folded internally or externally, and the opening for a single entrance door can be placed at the side with all sashes folding one way at one end, or for a double door, the entrance can be placed in the middle of the area. ​
Effortless Style, Timeless Elegance
Our bifold doors will transform your homes living areas, adding a sense of space and light. Whether you're wanting to replace old sliding doors to increase your entertaining space or open up an entire wall to the outside, bifold doors are the perfect solution.
A Seamless Transition from Inside to Out
Our bespoke bifold doors offer impressive opening apertures that unite your external and internal areas, combining them to create unique, dynamic spaces for living and entertaining. Whether it's cold and you want to sit inside and enjoy the view, or if you're having friends over and you want to entertain outside, bi folding doors can help you create the perfect setting.
Choose Aluminium Bifold Doors
For performance and durability.
Aluminium frames are lightweight but incredibly strong. This makes aluminium bifold doors the best choice for your home and business. Because the frames are strong, they do not require as much support, which reduces the width of the doors' sightlines. They are designed to last for decades with very low maintenance requirements, making them the ideal long-term investment for homeowners.
Our bifold doors are designed to perform. Each frame has been constructed with a polyamide thermal break to improve the thermal performance of the doors be preventing heat loss. This reduces the U-value of the bi fold doors to well within the limits stipulated by building regulations and helps to reduce the risk of condensation as well as raising the internal temperature of your home.
Aluminium bifold door frames are extremely low maintenance, requiring only an occasional wipe down to keep them looking pristine. The powder-coated paint finish on the frames ensures that they will not need repainting or varnishing, and the paint will not fade or bubble over time, even when exposed to harsh weather conditions.
Personalise Your Bifold Door System
Compared to other bifold door systems, ours allow in the maximum amount of light and offer the least amount of obstruction when enjoying your view. This is because we use aluminium bifold door frames that create a distinctive slimline silhouette to add a sense of space and elegance. Your bifold doors can be uniquely tailored to your needs because of the range of options and customisations that are available. Choose from different frame sizes, folding formats arrangements, the number of sashes and more to get the perfect solution for your home or business.
A Completely Flexible Bifold Door System; Customised to Your Needs
Get a solution that's designed to meet your unique needs.
With our bifold doors you get:
Our Customers Love Us, You Will Too
Excellent service from start to finish. They helped us through the design process and kept us informed during manufacture. The doors look great in our new kitchen. Thank you.
Excellent service, always someone to assist with any questions or queries. Very happy & would not hesitate to recommend. Overall, quality service at a sensible price.
I am very happy with this company and their service from start to finish. I would definitely recommend them in future. The doors are beautiful
At Smart's Bifold Doors We Offer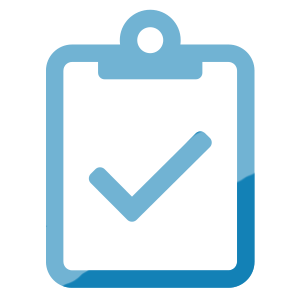 Free Quotes
Tell us what you need and we'll create a bespoke quote just for you.
QUALITY INSTALLATIONS
We know what we're doing with over 40 years personal experience in the manufacture and installation of aluminium products.
Best Offers
Whether you need bi-folding doors, patio doors or windows, we offer the best.
Secure Payments
Our secure online system ensures that your data remains completely safe.