Improvement House Ltd - Guarantee
The guarantee commences from the date of installation or supply.
Service work will not be considered unless the balance has been paid in full.
Aluminium frames are guaranteed for shape retention, Impact strength retention and joint strength in accordance with system supplier's recommendations for a period of ten years.
Hardware

Locking mechanisms and hinges and all metallic moving parts are guaranteed for ten years.
Handles and letter plates etc due to general wear and tear are not covered by this guarantee.

Paint finish

The powder paint finish is guaranteed for twenty-five years.
Properties within 10 miles of the coast require Marine Grade paint to qualify for this warranty you must have applied prior to ordering.

Sealed units

For the failure of the hermetical seals (i.e. misting between panes)
Standard glass sealed units are guaranteed for a period of ten years.
Integral blind sealed units are guaranteed for five years.
This guarantee does not cover for breakage of glass after the installation is complete.

PVCu frames are guaranteed against failure in welded joints in accordance with the system supplier's recommendations for a period of ten years.
Door panels

PVCu door panels are guaranteed for five years against cracking.
Aluminium door panels are guaranteed for five years against delamination.

This guarantee specifically excludes consequential loss.
Double glazing will improve the insulation in a home but no guarantees are given that the fitting of double glazing might eliminate condensation.
In the event that faults or errors are discovered which are covered within the terms of this guarantee: Acknowledge that the Installer will choose to either repair the Works; or replace the Works. Guarantees are limited to the cost of the original job.
All guarantees are subject to the terms and conditions from the system supplier copies of which can be found below;
All guarantees are given in good faith. However, if it is deemed after a visit from a company representative that our product has been misused, tampered or damaged in any way etc, we will render the guarantee null and void, leaving any remedial work to be carried out at a pre-arranged fee, which shall be payable before work commences.
This guarantee is freely transferable to subsequent owners of the property.
Improvement House Ltd, 20-22 Wenlock Road, London, England, N1 7GU 0800 321 3454
At Smart's Bifold Doors We Offer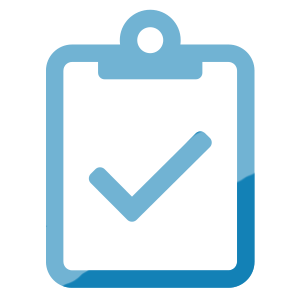 Free Quotes
Tell us what you need and we'll create a bespoke quote just for you.
QUALITY INSTALLATIONS
We know what we're doing with over 40 years personal experience in the manufacture and installation of aluminium products.
Best Offers
Whether you need bi-folding doors, patio doors or windows, we offer the best.
Secure Payments
Our secure online system ensures that your data remains completely safe.