A Flexible Solution to Maximise Light and Space for Your Home
A Solution That Perfectly Fits Your Home
When you choose a sliding patio door, you're choosing a solution that is going to open your home to the outdoors. You can completely transform the look and feel of a room when you open up an entire wall to let in the light. Not only do you get an enhanced sense of brightness and space, but you can also enjoy an unimpeded view of your garden and beyond.
A solution that is flexible enough to adapt to your needs
Sliding patio doors are an excellent choice for many homes and businesses, and depending on the application, can be installed on double to triple tracks with the option to slide or lift and slide. Their easy-to-operate handles and locking systems make them a versatile system that works well for even larger scale projects. Combining a contemporary aesthetic and unparalleled durable performance, they can be adapted to meet the needs of the project.
Fully Certified Supply and Installation
Our patio doors are tested extensively to ensure that they meet the highest quality and performance standards. Our doors are constructed and installed to exceed the standards that are set out in Document L of the Building Regulations. Additionally, we are members of the Glass and Glazing Federation, FENSA accredited and TrustMark certified.
Choose Your Size
The Smarts high quality roof lights and door systems designed to make the transition from inside to outside seamless.
Choose Aluminium Patio Doors
For Performance and Durability
Aluminium offers the perfect combination of light weight and high strength, making it the perfect material for sliding patio doors. Because of its strength, it does not require as much support, which means that the design can be slim and elegant without compromising on function. Aluminium patio doors are designed to last for decades with minimal maintenance making it the ideal choice for homeowners.
Each frame has been constructed with a thermal break to insulate the doors and prevent heat loss. This helps to raise the internal temperature of your home as well as reducing the risk of condensation.
With aluminium patio door frames needing only a routine wipe to keep them looking at their best. There is no need for repainting or varnishing as our aluminium patio doors won't fade or rust, even when exposed to harsh weather or a constant sea breeze.
A Stylish Addition to Your Home
Breathe new life into your home's interior with stylish patio doors that add the feeling of light and space. Perfect for opening up your kitchen or conservatory; this is the system you need to completely update to look and feel of your home.
Bridge the Gap Between Indoors and Outdoors
Conservatory doors offer a flexible, customizable way to access your garden easily. They add natural light and can be adapted to meet your exact requirements. Whether you want to sit inside and enjoy the view, or open up and let in some fresh air; with our patio doors, the perfect setting is within reach.
Our Patio Doors are Adaptable
Our sliding patio door systems are flexible – they can be used for sliding commercial entrances where large openings are needed to cater for high volumes of foot traffic. And they are also a perfect fit for residential applications where their installation offers access to unimpeded views, as well as letting in a large amount of light.
Our patio door options have also been designed with strength and weather resistance in mind. All the main sections of our doors have an extended polyamide thermal break that works to keep heat in and the cold out. Our patio doors have a U value of 1.6 W/m2K when installed.
Installing conservatory doors means you can combine the benefits of a large window that offers unobstructed views with an simple-to-operate doors that allows you to move between the inside and outside of your home easily. Able to scale with you, our sliding doors can fit even large projects and deliver on thermal efficiency, slimline elegant design and robust performance.
Personalise Your Conservatory Doors
Compared to other sliding patio door systems, ours allow in the maximum amount of light and offer the least amount of obstruction when enjoying your view. This is because we offer design flexibility and bespoke tailoring to ensure that your patio door exactly meets your specific requirements. Choose from different frame sizes, sliding formats, the number of panes and more to get the perfect solution for your home.
The Widest Range of Options for Patio Doors
Get a solution that's uniquely customised to your needs.
With our patio doors you get:
Our Customers Love Us, You Will Too
Excellent service from start to finish. They helped us through the design process and kept us informed during manufacture. The doors look great in our new kitchen. Thank you.
Excellent service, always someone to assist with any questions or queries. Very happy & would not hesitate to recommend. Overall, quality service at a sensible price.
I am very happy with this company and their service from start to finish. I would definitely recommend them in future. The doors are beautiful
At Smart's Bifold Doors We Offer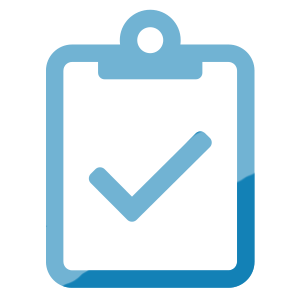 Free Quotes
Tell us what you need and we'll create a bespoke quote just for you.
QUALITY INSTALLATIONS
We know what we're doing with over 40 years personal experience in the manufacture and installation of aluminium products.
Best Offers
Whether you need bi-folding doors, patio doors or windows, we offer the best.
Secure Payments
Our secure online system ensures that your data remains completely safe.